10th January, 2016 activities of 'Parivartan', the Slum Education Programme, a CSR initiative of ITS, Ghaziabad made the slum children familiar with the traffic rules along with other regular exercises and lessons. Volunteers of the day – Aastha Saluja, Swarnima Datwani, Mohit Jain, Ayush Agarwal, Naman Bhatnagar, Vikas Babu, Nipun Agarwal, Satender Rana, Sagnick Das and Sher Singh Chouhan started the class with the regular check of the hygiene and personal grooming of the slum children.
Image Of Events: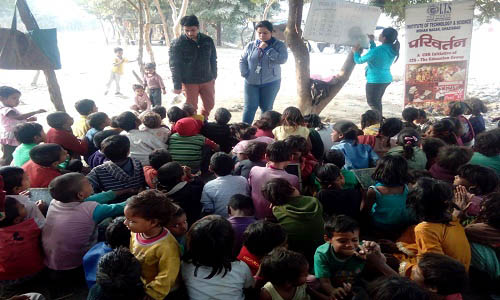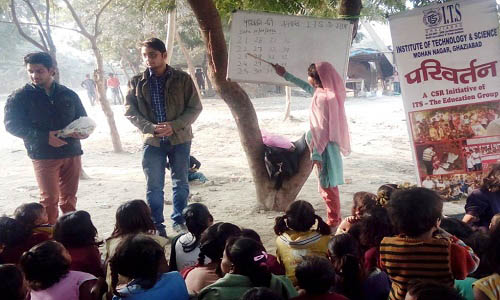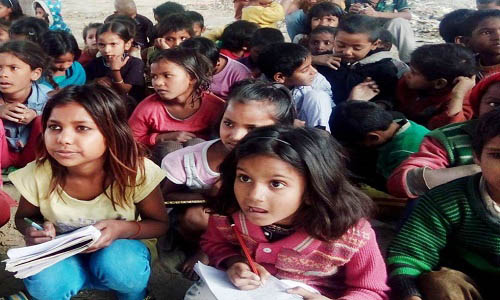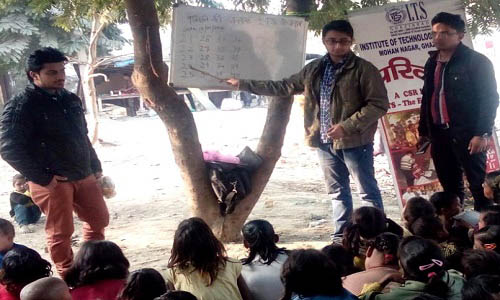 Hide Body Of News :
At the Sahibabad slum, the class started with a brief on traffic rules. The children were told about the significance of red, green and yellow light signals at the crossings. The same was elaborated with the help of a poem also - 'Laal batti kehti thum, chalte chalte rukte hum'. The children also practiced and revised the previous lessons of counting and English alphabets.
At the Vasundhara slum, the children revised the counting from 1 to hundred in Hindi and English both. Later they learnt reading, speaking and writing English alphabets. The volunteers helped them wherever they needed support and guidance.
The activities at Sahibabad and Vasundhara ended with the distribution of cookies and chocolates among all the children. Vasundhara class was successfully coordinated by the PGDM student volunteer Mr. Sagnick Das whereas the Sahibabad class was effectively translated into success by the MBA student volunteer Mr. Sher Singh Chouhan.