Department of Management at I.T.S Ghaziabad conducted two days Management Development Program, on "Rural Marketing – Opportunities and Challenges". 
Image Of Events: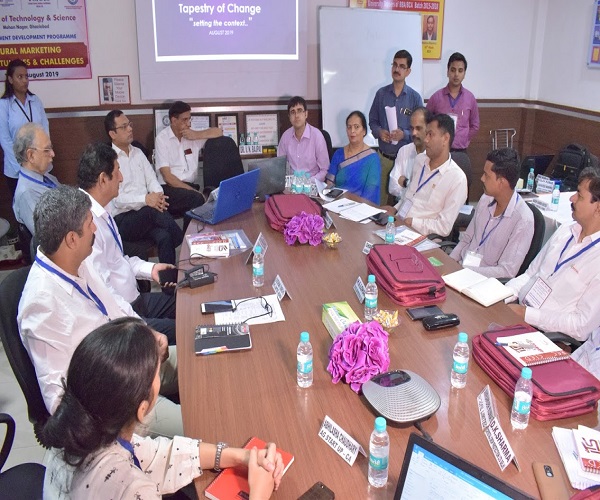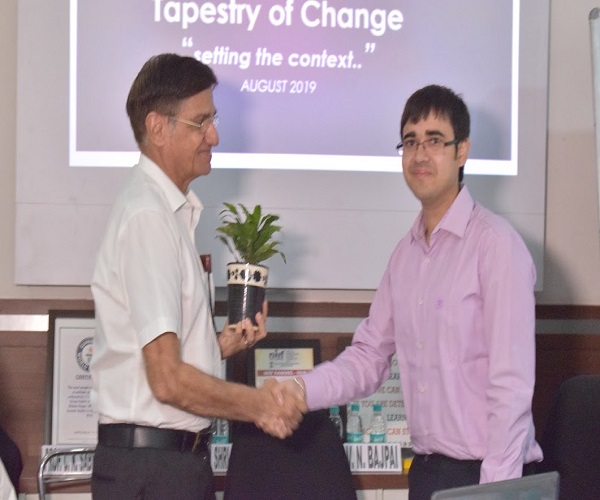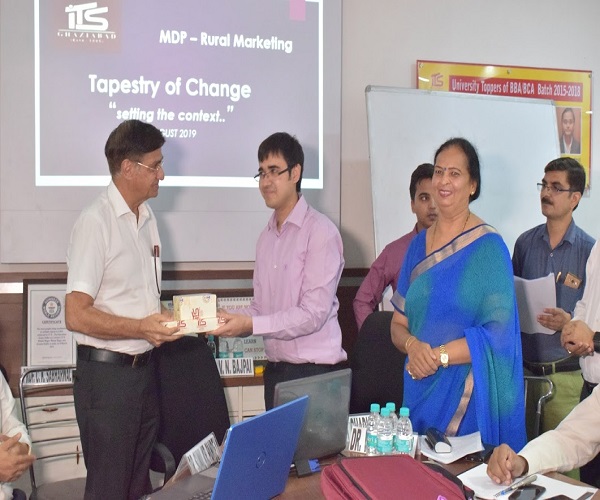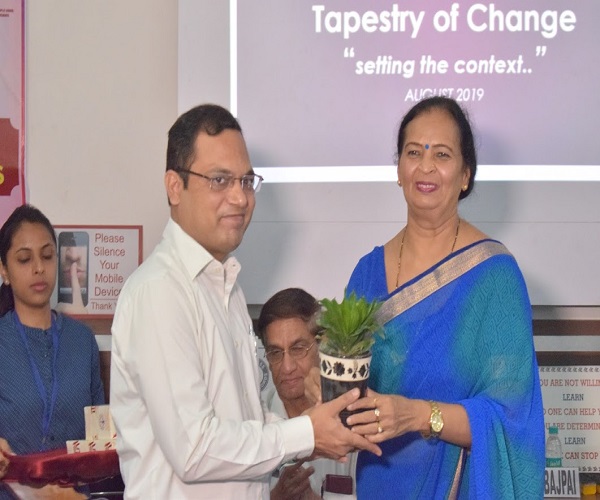 Hide Body Of News :
Sr. Prof. Chander Sabharwal was the Convener of this MDP. The objective of the MDP was to sensitize 40 delegates from highly reputed Companies, about developments and opportunities in Rural India. The content of the MDP was carefully structured and reading materials were provided. Highly reputed and well know resource persons were invited to address the MDP, as a value addition.
The Inaugural ceremony was bedecked with the prestigious presence of Mr. Pradeep Kashyap, Founder of Rural Marketing & RMAI, MART, in India, Mr.  Pankaj Mishra, Partner MART, Management Consultant New Delhi, Mr. Kamal Kumar, Dhanuka Agrotech Ltd. Gurgaon, Sri. Arpit Chadha,Vice Chairman - I.T.S The Education Group, Dr. Vidya Sekhri, Director (Management), Prof. (Dr.) Sunil Kr Pandey, Director – I.T and UG and Dr. V N Bajpai, Professor (Marketing Area), Chairperson: PGDM Programme. A total of 40 executives from all over India from Coromandel International Ltd. Mumbai, Indofil Limited, SWAL Corporation LTD,UPL Limited – Mumbai, Dhanuka Agrotech Ltd. Gurgaon, Meghmani Organics Ltd Ahmedabad, Crystal Crop Protection Ltd Delhi, Odika Foods & Naturals LLP and an Ag Start Up from Jodhpur, were registered for MDP.
Our esteemed guest Mr. Pradeep Kashyap and Mr. Pankaj Mishra gave the group an understanding the Rural Markets in India today and tomorrow. Afterward, Sr. Prof Chander Sabharwal discussed the emerging Rural Indian landscape.
Post lunch sessions were on Rural Distribution and Communication delivered by Mr. Kamal Kumar.  Sr. Prof. Chander Sabharwal discussed the case study on "The Commotion", material from IIM Ahmedabad.
The distinguished guests Dr. Ashok Dalwai, IAS, Secretary, Ministry of Agriculture, Chairman Doubling Farmer's Income,NITI Aayog, enlightened the delegates about the existing and upcoming policies of Government of India and the need for agriculture to be more profitable and technology oriented.A session was conducted by Mr. Mohan Bajikar, Futurologist, Agricultural Scientist, Technology provider Agri House India Pvt. Ltd., regarding the future of agriculture in India that embraced vertical farming, sensors, Geo Bots and Aeroponics technologies. Dr.Udaivir Singh, Author, Thinker and Strategist Agriculture expert, took an interactive session on farmer strategies with the executives, having vast 50 years' experience behind him in diverse fields. Mr. N.K. Arora, Ex. Senior Management, Bayer Crop Science Ltd., enlightened the delegates from his experience about the changing Distribution models for products to the farmer in past, present and future. Sr. Prof Chander Sabharwal interacted about the issues that are faced by the executives while dealing with the farmers and discussed the solutions. Finally, the MDP, packed with experiential learning, and an insightful discussion concluded with the distribution of certificates. 
MDP was conducted successfully and was a valuable content provider to participants. The Feedback from delegates that was received being "Excellent to Very good" reinforces the planning effort put in by the Department.