A Guest lecture on the topic "Digital Transformation in HR" was organized by Management department of I.T.S Mohan Nagar on 4th September,2019
Image Of Events: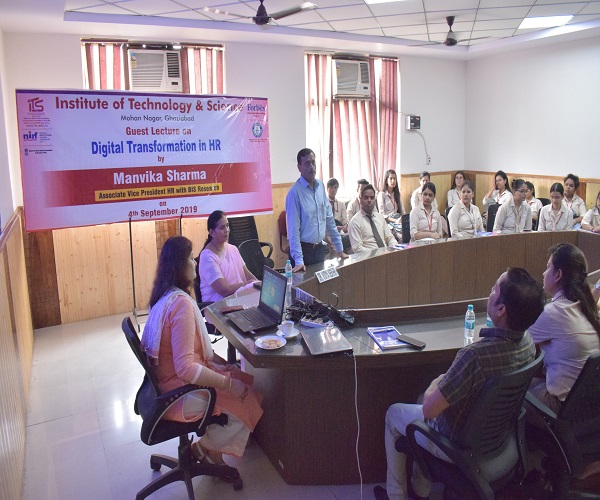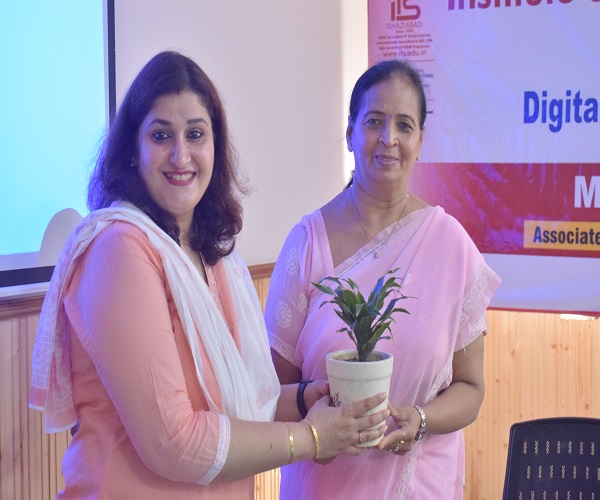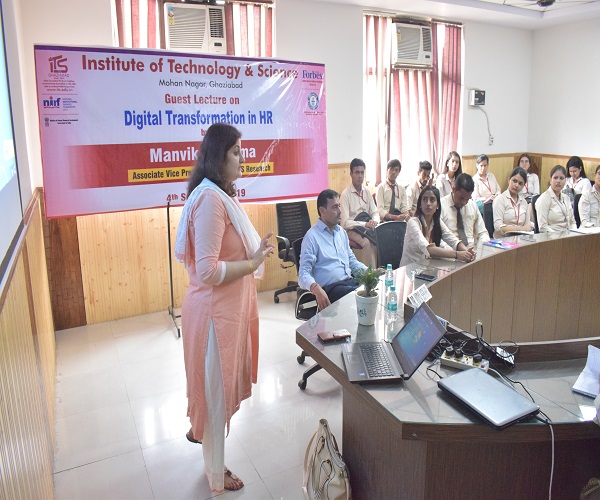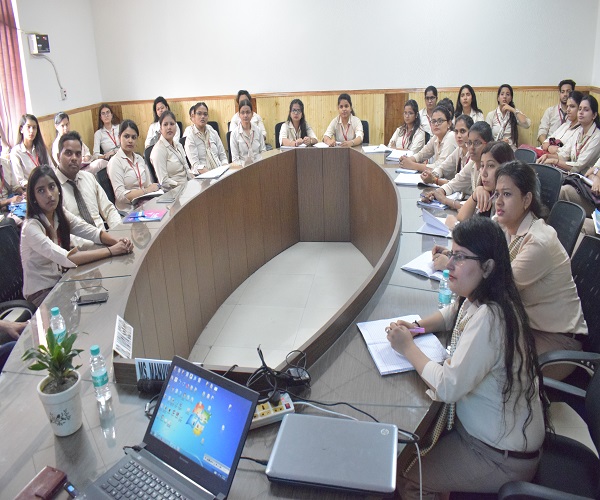 Full Date Of Event:
Wednesday, September 4, 2019
Hide Body Of News :
at 11.00 AM in Management Learning Center for MBA 2nd year students. The session was conducted by the distinguished speaker Ms. Manvika Sharma, Associate Vice President (HR) BIS Research, a versatile human resource speaker at multiple business school and empanelled as an HR consultant with multiple corporate.
She shared her views on contemporary HR practices and the role of IT and HRIS, social media, HR analytics. She judiciously explained digitalization of HR functions quoting various live examples and enlightened students with her wonderful interaction. She conducted group activities during the session and engaged students with zeal and drive and ultimately students were highly delighted with new insights and experiences.
Vote of thanks and felicitation of Guest speaker by Dr. M. K. Jha.