Department of I.T., I.T.S, Mohan Nagar, Ghaziabad organized half-day Foreign Guest Talk for the students of MCA, BCA & BBA on 8th August, 2019.
Image Of Events: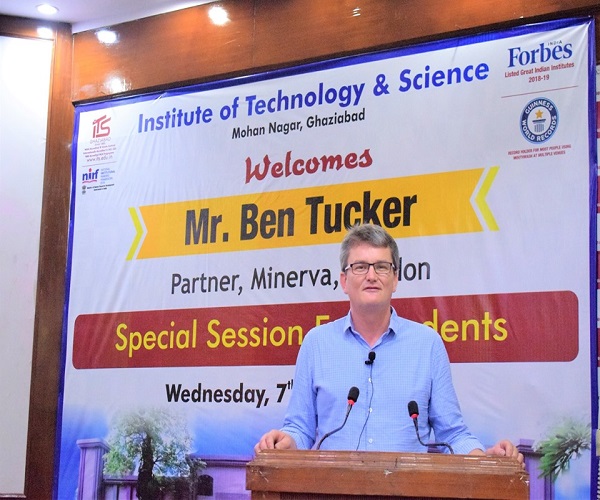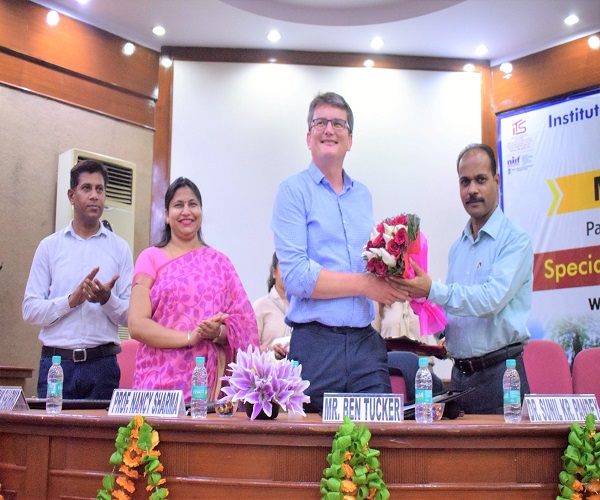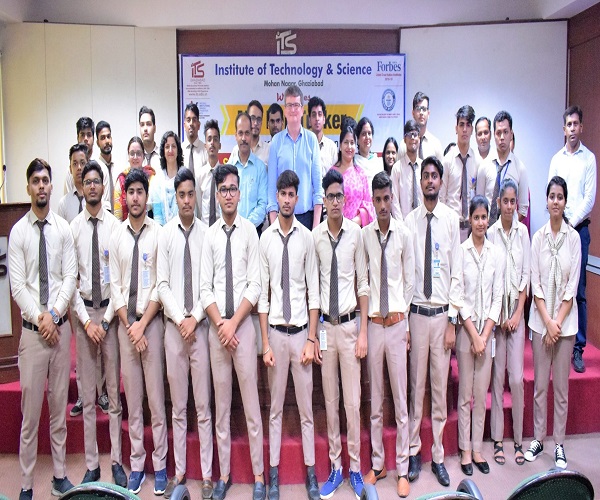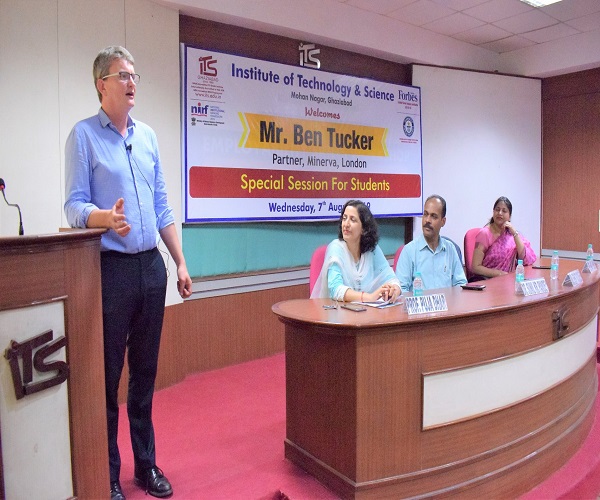 Full Date Of Event:
Wednesday, August 7, 2019
Hide Body Of News :
Mr. Ben Tucker, Partner, Minerva LLP, London, United Kingdom was a speaker of this session.
The session was inaugurated by the Lamp Lightening ceremony before Maa Saraswati by the dignitaries including Director(IT & UG), Dr. Sunil Kr. Pandey, Guest Mr. Ben Tucker, Vice Principal-UG Campus, Prof. Nancy Sharma, Chairperson-MCA, Prof. Puja Dhar, Chairperson-BBA, Prof. Uttam Sharma and Coordinator-MCA, Prof. Smita Kansal.
While addressing the gathering Director- IT&UG, Dr. Sunil Kr. Pandey said that these sessions are very useful for the students so that they can listen & interact with the Guest like Mr. Ben. He said that Institute always provides platform to the students where they can update their knowledge and implement it in their real life.
Mr. Ben Tucker, guest of the session said that students should follow 5-key points in life to be successful including Hard work & focus towards his goal, learning from failures, mentoring other (Team work), keep learning attitude and last but not least taking care of your passion. It may be sports, games so that those things can make you relaxed for the performance of next job.
While addressing the students he also shared his experience and quoted many live examples of his struggle which may be helpful to the students in their future.
The session was interactive & helpful to students . Both PG-IT & UG campus students had attended this session. At the end of this session both Chairpersons of BCA & BBA delivered vote of thanks .
Other faculty members of PG-IT & UG Campus were also present in this session.