15th January, 2016 was published in various newspapers as the coldest day of the season so far and was being celebrated as Makar Sankranti across the nation. On this challenging and auspicious day, the volunteers of Parivartan Club, a CSR initiative of ITS – The Education Group, distributed the blankets to the needy and the poor people struggling to keep themselves alive in the freezing winds.
Image Of Events: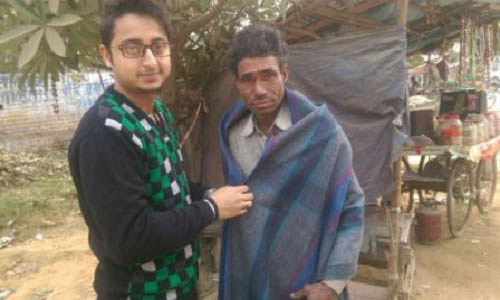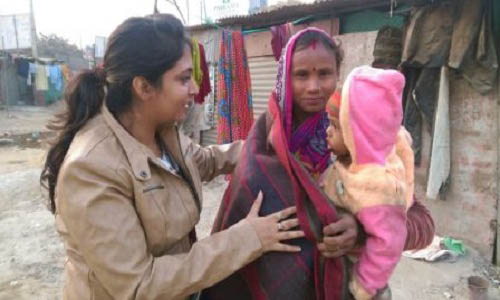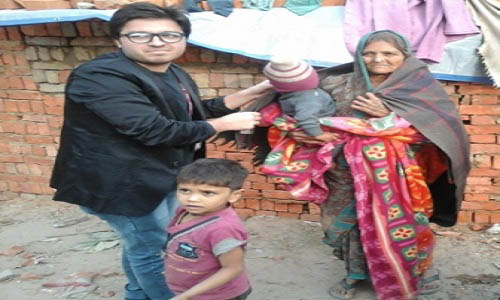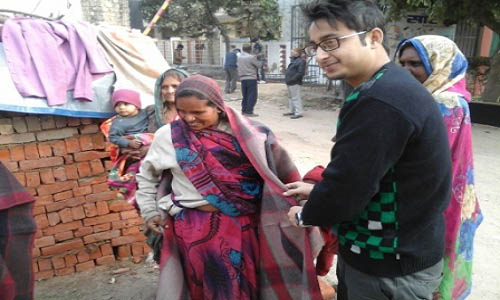 Hide Body Of News :
Volunteers of the day – Aanchal Grover, Amaan Siddiqui, Sagnick Das, Nikunj and Satender Rana started around 3:00 pm with the faculty coordinator Prof. Gopal Krishna Dwivedi and covered almost all directions and corners of the city from Dilshad Garden to Meerut Road, Karehda village, Raj Nagar Extension, Sahibabad Naveen Mandi Sthal, Vasundhara, Lohia Nagar, Patel Nagar, Shastri Nagar, New Bus Stand Ghaziabad, Old Bus Stand Ghaziabad and various other places of the city. The distribution took around 6 to 8 hours, starting in the afternoon and continuing till late night.
Out of countless stories of amazement, tears and blessings, two stories are worth special mention. Near L. R. College, Sahibabad, the volunteers spotted a cobbler, wearing extremely insufficient clothes. They approached him and asked if he would like to have a blanket, free of cost. The cobbler, full of self esteem, smiled and denied to accept it. The volunteers were amazed to see that our country still has such people with this much sense of self-respect in spite of their obvious poverty.
Another emotional moment was when the volunteers went deep down the road and reached a vast plain near Haj House on G.T. Road. There were temporary shelters built of stacked bricks in which ladies were struggling to survive holding their 2-3 years old children in the thin and torn shawls. They moment they spotted the Parivartan volunteers with blankets, they felt like the angels themselves have landed to save their souls.
This noble task ended with the utmost satisfaction, unforgettable experiences and the countless blessings. The blankets were bought with the money donated by the students, faculty and staff members of ITS, Ghaziabad.