Department of Management at Institute of Technology & Science, Mohan Nagar organized session on "Corporate Expectations from Management Graduates". This session was organized as a part of Orientation program "Aarambh" for MBA 2019-21 Batch.
Image Of Events: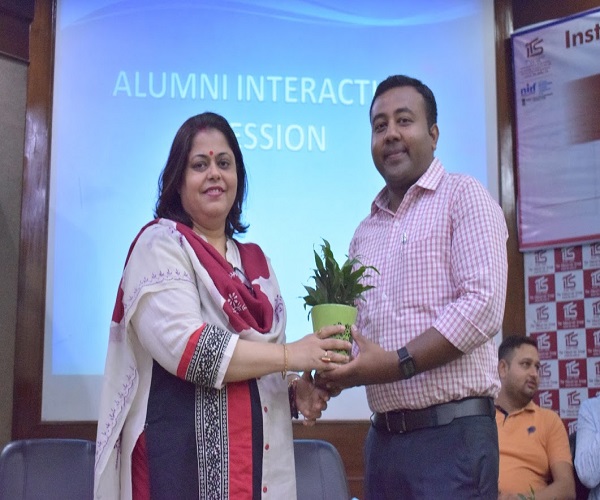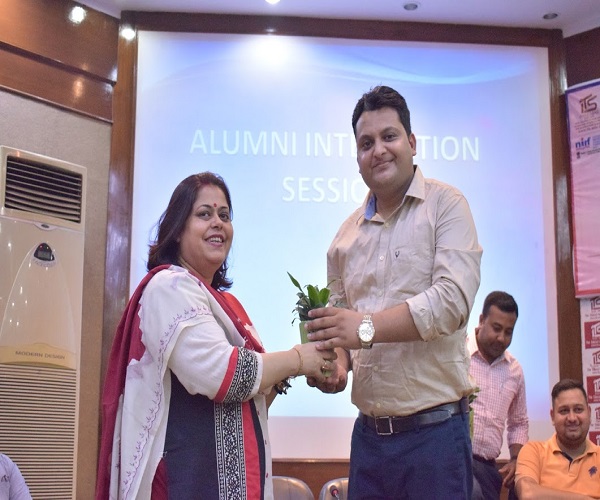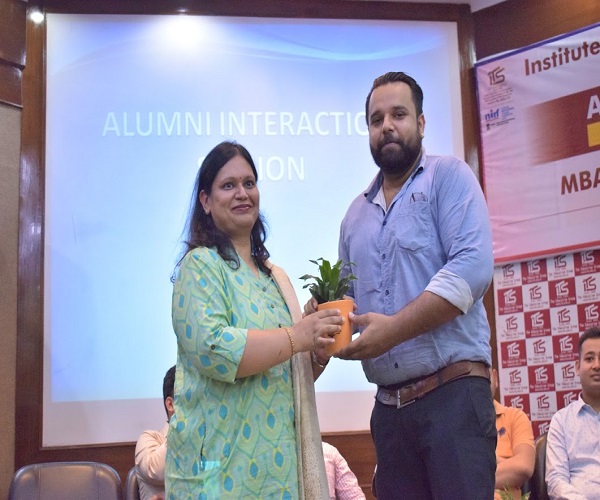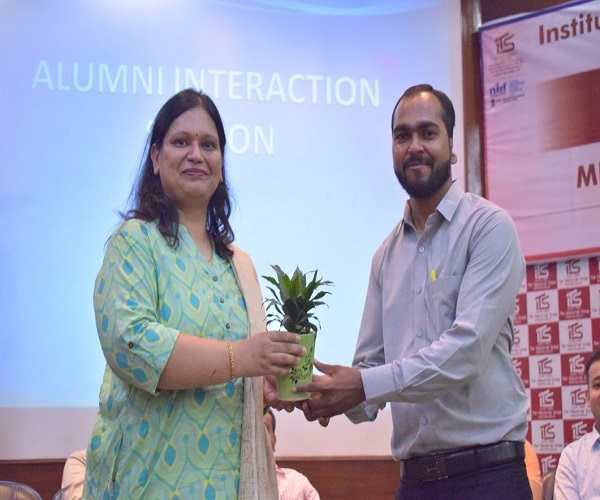 Hide Body Of News :
For this session speakers were Mr. Rohit (MBA 2009-11), Senior Manager, SME Loans, Axis Bank, Mr. Rohit Sharma (MBA 2010-12) Head Key Accounts, Sona Beverages, Mr. Abhishek Jaiswal( MBA 2010-12), Manager CT & Tavel Alliance, HDFC Bank, Mr. Rahul Bhardwaj (MBA 2014-16), Territory Sales Manager, Oppo Mobile Pvt. Ltd., Mr. Kapil Kumar (MBA 2015-17), Sales Manager, Aditya Birla Cement and Mr. Rahul Kamboj, (MBA 2015-17), Sales Manager, L'Oreal India Pvt. Ltd.
The session was started with the speech of Director Management- Dr. Vidya Sekhri, where she signifies the importance of Alumni interaction session. She asked students to ask each and every question in their mind related to academic, corporate challenges, choosing a field and about attitude towards future.
After the welcome speech of Director Management, Prof. Durba Roy shared her memories with each alumni. She also motivates the newly admitted batch to learn the skill and behavioral aspects from each alumni present for the session.
Each alumni shared their views on skill set required for different activities. Each one of them emphasize on the keeping updated on current affairs. Also they have shared that marks scored during MBA will work as entry ticket for good profile in industry. Mr. Rohit shared with students that industry is very dynamic and to survive in such changing environment, one needs to have positive attitude and also updated about changes to come.
At the end of the session students ask their queries which were answered by Alumni.