2nd January, 2016 activity of Utthan Lab, a CSR initiative of ITS, Ghaziabad celebrated the beginning of the New Year 2016 with an unprecedented presence of 220 children from various schools who participated in the Handicraft Competition and made dance performance too.
Image Of Events: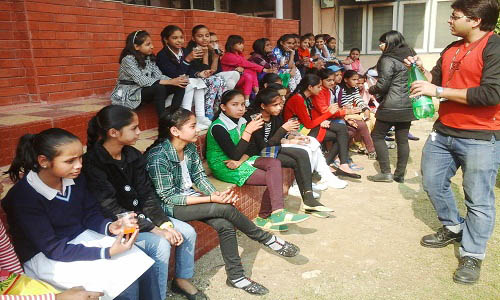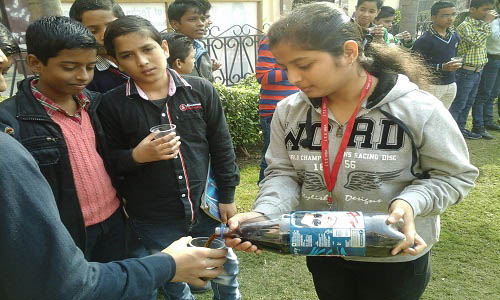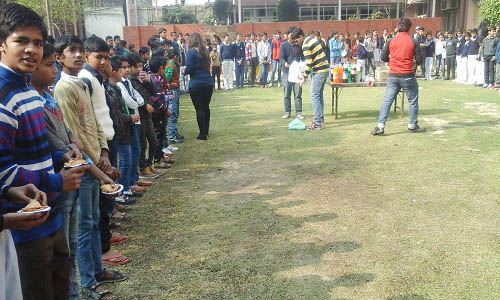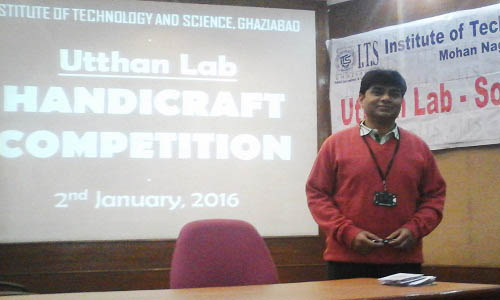 Full Date Of Event:
Saturday, January 2, 2016
Hide Body Of News :
Volunteers of the day – Nishu Singh, Parul Garg, Monijit Saha, Santosh Yadav, Manoj Sharma, Rahul Bhattacharya, Priyanka Gupta, Akansha Saxena, Abhay Jain and Satender Rana started the day with the roll call followed by the brief on the day's activities and the competition.
The activities for the day included three different sessions. The first session titled as 'The Parliamentary and Electoral System in India' discussed the election system in detail along with the mention of powers of the Chief Ministers, the Prime Minister, Cabinet Ministers and the State Ministers. The children were briefed how the people's votes can bring a good or bad candidate to the throne.
The Second session of the day was a Handicraft Competition in which the children had to prepare a beautiful New Year Greeting Card by cutting, colouring and decorating the paper sheet given to them. Actually they did wonders on the paper. Some of them drew and painted Taj Mahal and some made the roses looking real and fresh. They beautifully cut the paper with their amazing imaginations and made it unique in many ways. The best five were awarded with fabulous school bags while 34 others were also appreciated with attractive prizes.
The last session was the celebration of the New Year. The children danced, enjoyed snacks and cold-drinks and wished each other success and prosperity.
Attractive prizes and packets of cream biscuits were given to all the children. Prof. Gopal Krishna Dwivedi guided and accompanied the volunteers as the faculty coordinator of Utthan Lab.