'Parivartan' – The Slum Education Programme at Department of Management of I.T.S Ghaziabad conducted  activity on 30th June, 2019 covering the topics of general knowledge and mapping of different Indian states.
Image Of Events: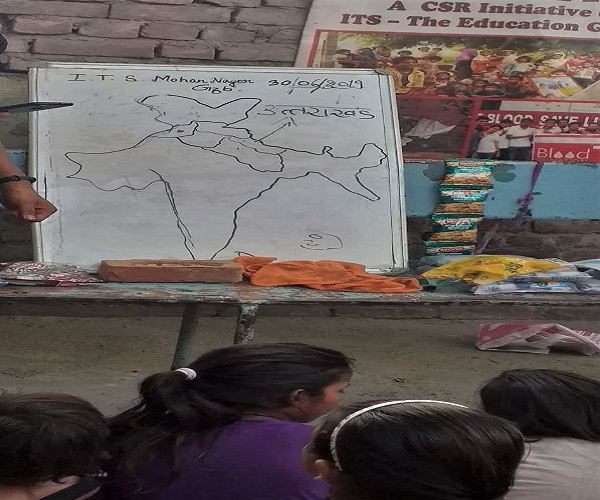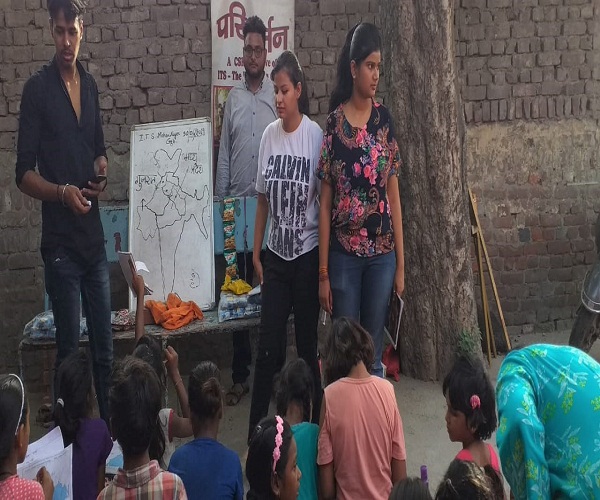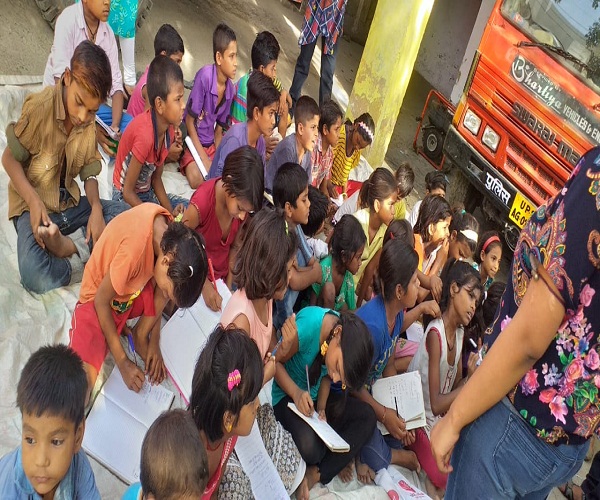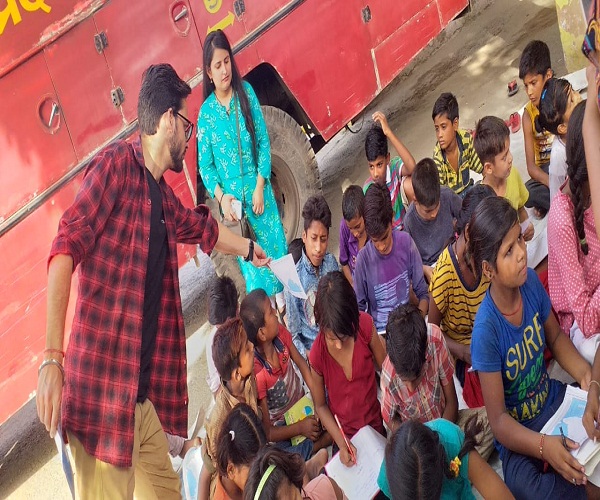 Hide Body Of News :
In the first half Pragati and Sudhanshu dealt with a variety of topics on mythology and current affairs such as stories from the Ramayana and the Mahabharata, the Central Government, famous Indian personalities, etc. Questions were directed towards the learners.
The second session was brought up by Vasu as he took the unique initiative of familiarizing the children with the states using the map of India. Map sheets were handed out, followed by Vasu tracing out the state boundaries on the board. Volunteers helped the kids in marking the maps correctly.
Finally it was time for Chhoti Chhoti Baatein - jaate jaate aaj ka gyan. Sudhanshu did the honors as he explained to the famous Sanskrit shloka from the Bhagawad Gita:
Karmanye Vadhikaraste, Ma phaleshou kada chana
You have a right to perform your prescribed duty, but you are not entitled to the fruits of actions.
A quiz was held to review learning of the day, with those answering correctly receiving 'Bikano Namkeen' packets. The day ultimately concluded with the distribution of 'Parle Good Day' biscuits and Eclairs toffees.
Dr. Indraneel Mandal accompanied and motivated the student volunteers. Prof. Lokesh Upreti planned and guided the volunteers in the conduct of the programme as the faculty coordinator of CSR Club - Parivartan.