17th January, 2016 activities of 'Parivartan', the Slum Education Programme, a CSR initiative of ITS, Ghaziabad brought brand new slates, Bikano Soan Papdi and really interesting lessons to the slum children.
Volunteers of the day – Radhika Solanki, Arif Hussain, Ravi Nandan Kumar, Haroon Rasheed, Monika Gupta, Prakash Kumar Gupta, Sagnick Das, Satender Rana and Vikas Babu started the class with the regular check of the hygiene and personal grooming of the slum children.
Image Of Events: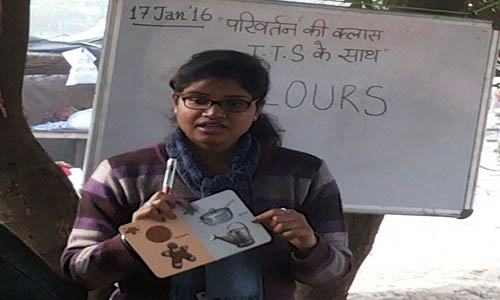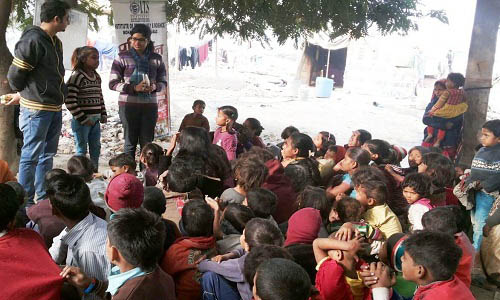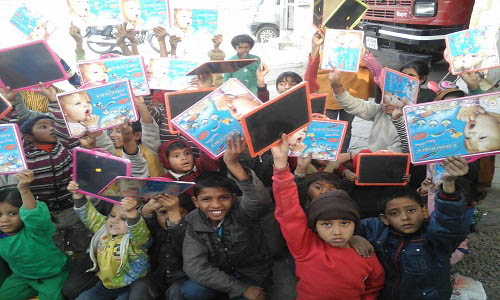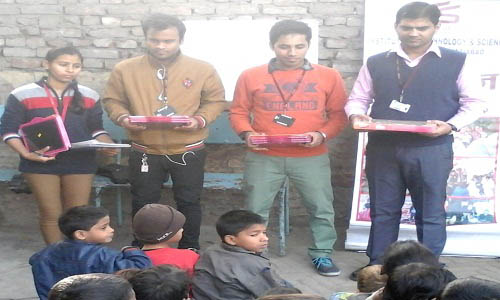 Hide Body Of News :
At the Sahibabad slum, the class started with a special session on 'Body Parts'. The elaborations with a very colourful book, pictures and the association of instructions with the real body parts of the children made the lessons not only easy to absorb but also interesting. The children also practiced and revised the previous lessons of counting and English alphabets.
Sahibabad Slum children got two pleasant surprises this Sunday in the form of approx 50 brand new slates and the Bikano Soan Papdi treat. The slates were sponsored by the PGDM (2015-17 Batch) students who had donated Rs. 1700/- to 'Parivartan' through Dr. Charu Chaudhary. Bikano Soan Papdi was especially sent for the slum children by ITS, Ghaziabad.
At the Vasundhara slum, the children had a special session on 'Colours'. With the help of a glazed and colourful book, volunteer Monika told the children about the Hindi names of various colours and their English substitutes. The children also revised the previous exercises of Counting and English alphabets.
The activities at Sahibabad and Vasundhara ended with the distribution of cookies and chocolates among all the children. Prof. Gopal Krishna Dwivedi accompanied the volunteers as the faculty coordinator of Parivartan Club and enjoyed the visit.