20th November, 2016 activity of 'Parivartan'- the Slum Education Programme, a CSR initiative of ITS, Ghaziabad included a relevant class on 'Money Management' along with other regular exercises. The children could easily relate the class with the current scenario of demonetization and its various good and bad aspects.
Image Of Events: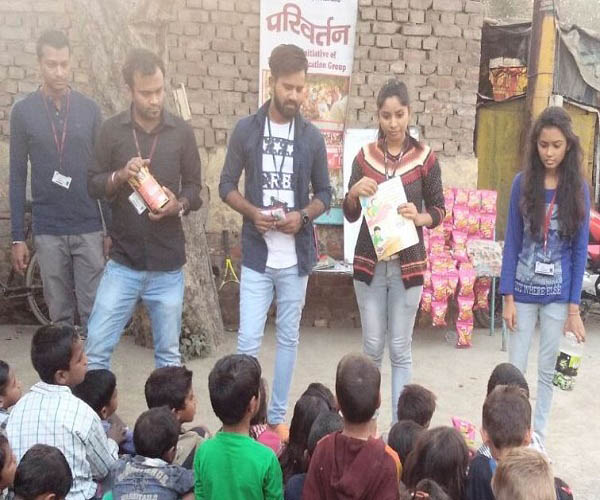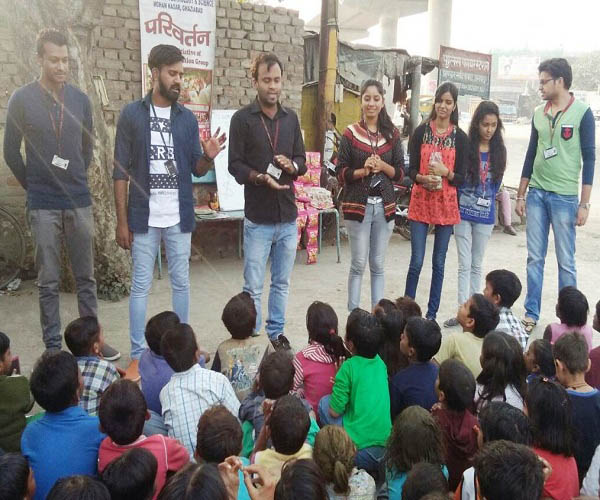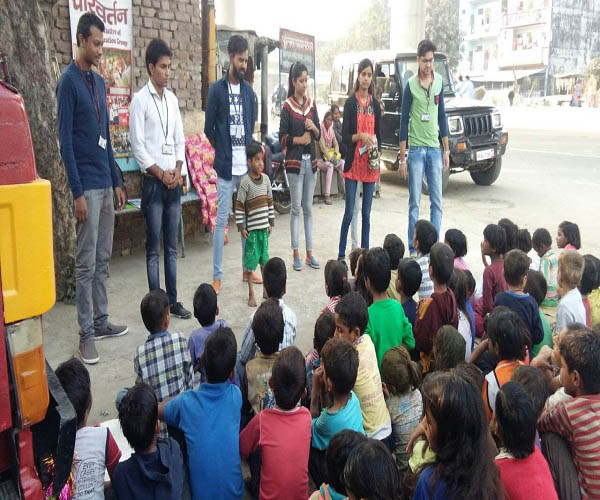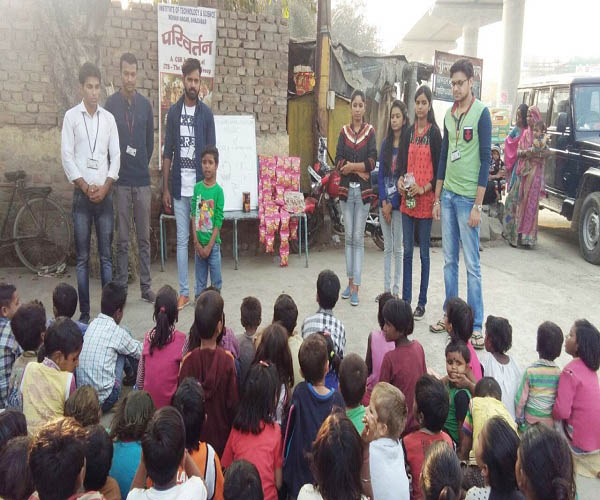 Full Date Of Event:
Sunday, November 20, 2016
Hide Body Of News :
Volunteers of the day – Richa Sharma, Pallavi Rajput, Neha Srivastava, Vikash Sahani, Sumit Kumar, Sanjay Kumar Barik, Vikas Babu, Arif Hussain and Satender Rana (Dev) started the activity with the prayer – 'Itni shakti humein dena data, mann ka vishwas kamjor ho na'.
The first session of the day was 'Money Management'. The children were told what Currency is and about the different currencies of various countries. They were also briefed about the importance of day to day small savings and were suggested to develop a habit of dropping extra-money into the piggy banks which will become big at the end of the year. It was elaborated with examples how their Gullak becomes the good luck in future. A passing reference of demonetization was also made to make the children understand the present day scenario across the country.
They also revised English alphabet and counting. The class ended with the distribution of Taka-tak, biscuits and chocolates among all children.