4th December, 2016 activity of 'Parivartan'- the Slum Education Programme, a CSR initiative of ITS, Ghaziabad was an Astro cum Geography class that included the Big Bang Theory and the formation of 7 continents.
Volunteers of the day – Shefali Gupta, Payel Sinha, Abhinav Kumar Jha, Priya Srivastava, Afzal Qureshi, Arif Hussain and Satender Rana (Dev) started the activity with the prayer – 'Itni shakti humein dena data, mann ka vishwas kamjor ho na'.
Image Of Events: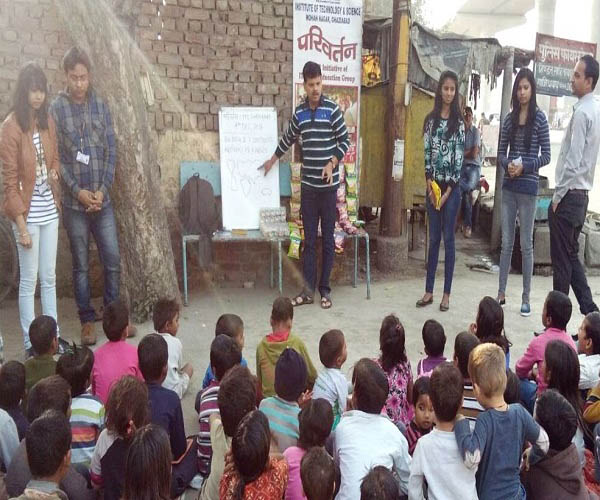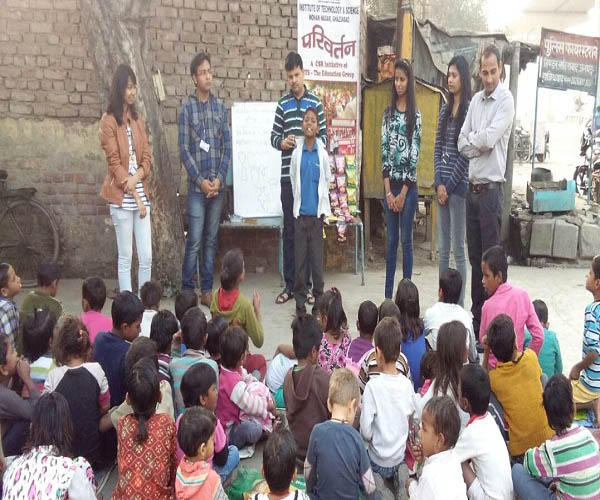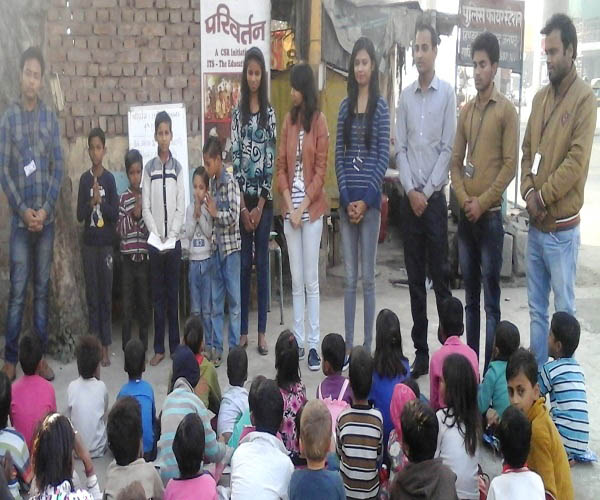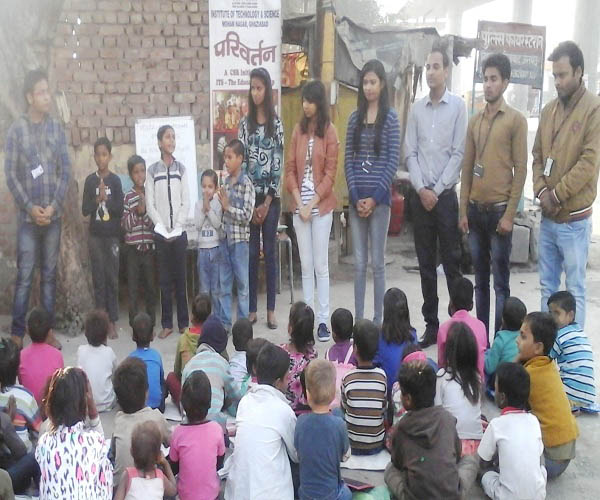 Hide Body Of News :
The class for this day was on the Big Bang Theory and the 7 Continents. The children were told in brief about the universe and the popular big-bang theory. They were also told how our Earth came into existence and finally they were explained about the 7 continents on Earth. It was really pleasing to see that even the smallest child in the gathering could recognize the 7 continents on board when named. The children were also informed of the positioning of India in the Asian continent. A short quiz was conducted on the content shared and the correct responses were appreciated with the packets of special cookies.
This was followed by the routine revision of counting from 1 to 100 in Hindi and English, followed by the descriptive English alphabets.
The class ended with the distribution of Chips, chocolates and biscuits among all children. Dr. Gopal Krishna Dwivedi accompanied and guided the volunteers as the faculty coordinator of Parivartan Club.