11th December, 2016 activity of 'Parivartan'- the Slum Education Programme, a CSR initiative of ITS, Ghaziabad was an overhauling class through a comprehensive quiz based on all the lessons and exercises done till date. The purpose was to refresh the previous knowledge and to see if the absorption of information was perfect or required supplements. Some good quality old clothes were also distributed among the slum children.
Image Of Events: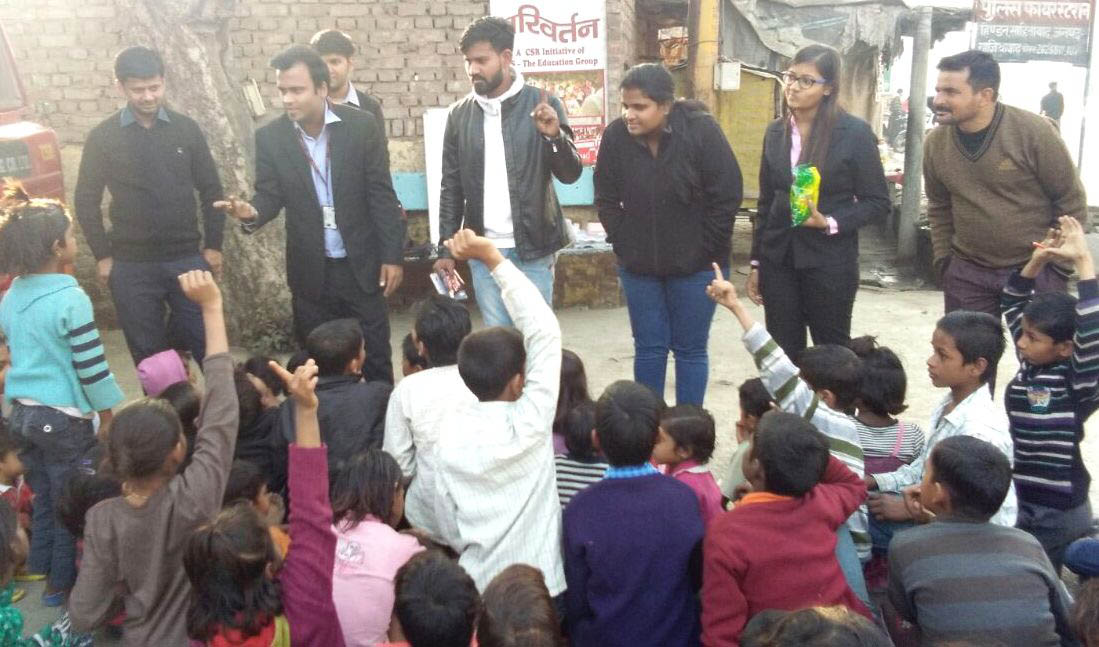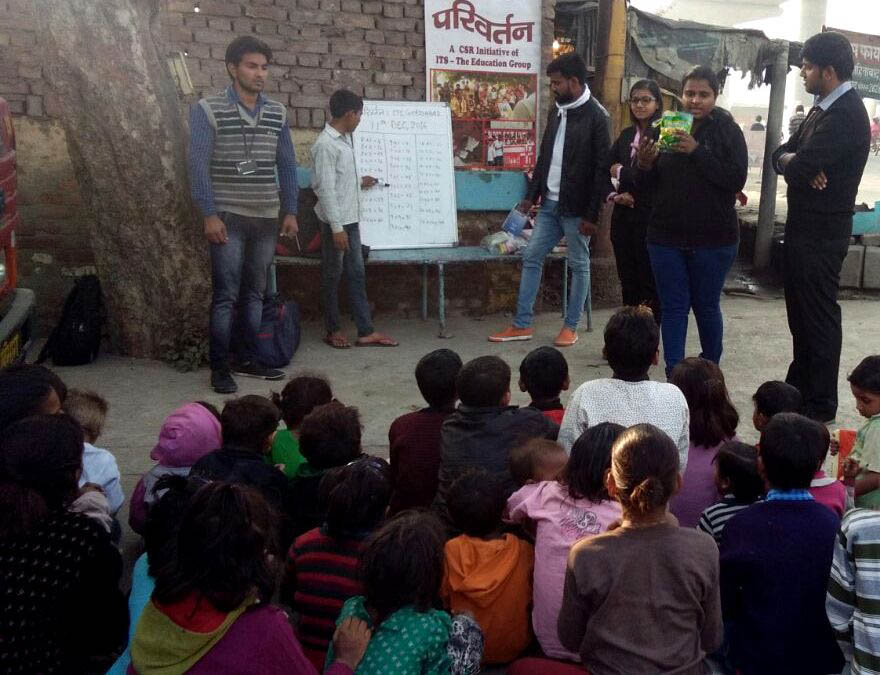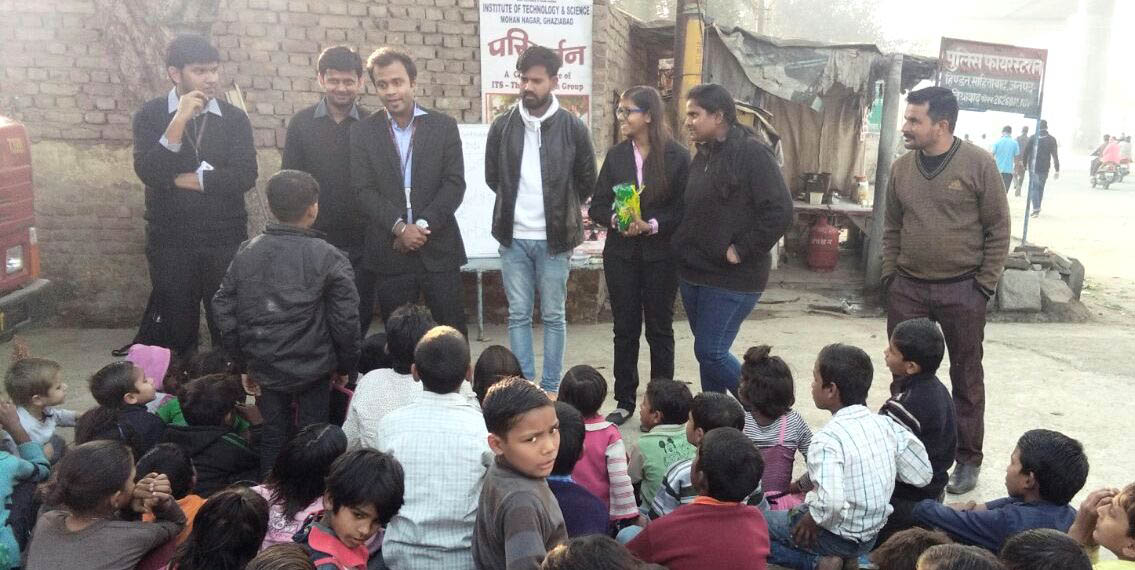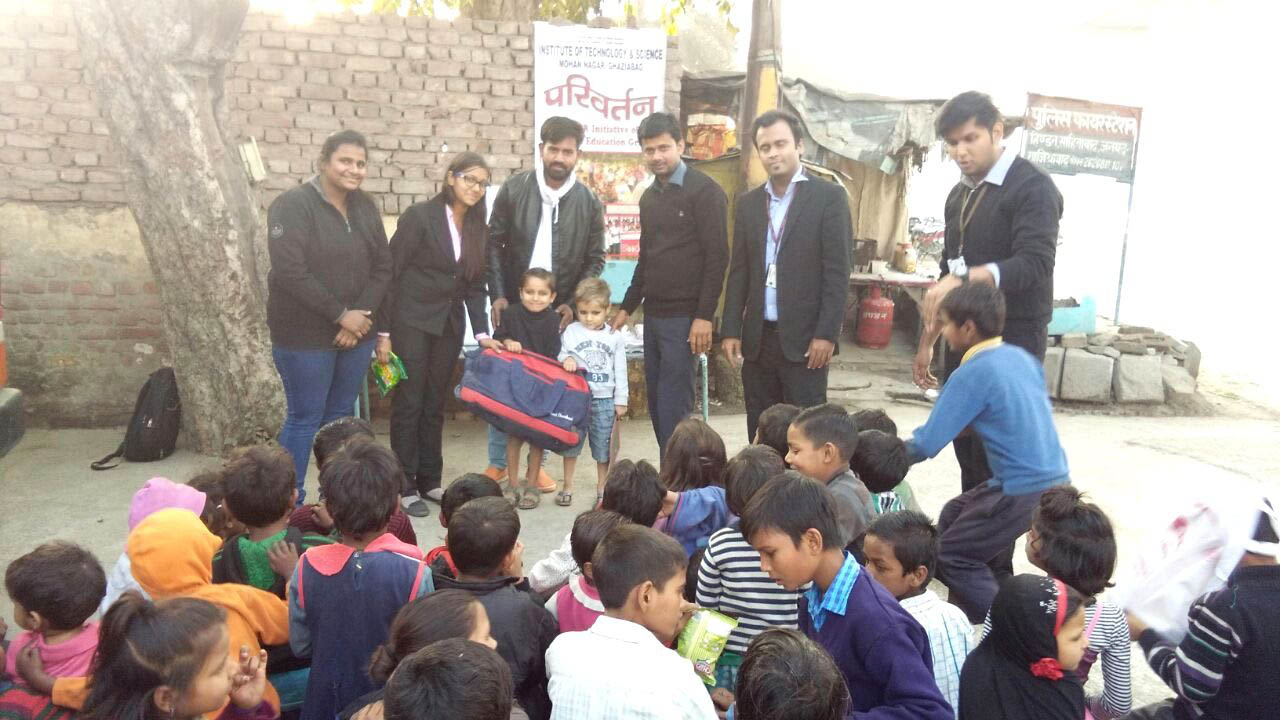 Full Date Of Event:
Sunday, December 11, 2016
Hide Body Of News :
Volunteers of the day - Renu Chauhan, Devashish Bose, Arti Gupta, Avinash Kumar, Arif Hussain, Vikas Babu and Satender Rana (Dev) started the activity with the prayer – 'Itni shakti humein dena data, mann ka vishwas kamjor ho na'.
As mentioned, this was an overhauling class to refresh and repair the absorption of lessons and exercises done so far in this slum. The comprehensive quiz included questions mainly from Math, English, GK and Geography.
Questions also included the President of India, 5 fruits names, 5 vegetables name, 5 flowers name, 5 animals name, 5 birds name, 5 colours name, 7 continents name, full name of our present Prime Minister, India's 1st Prime Minister, India's first president etc. Initially the children looked confused between the President & the Prime Minister while answering but the volunteers on duty clarified the confusions and the doubts effectively. Those who responded correctly were appreciated with the Spicy Chips packets.
The class for the day ended with the repetition of the poem 'Mendhak Raja' on the loud demand of the slum children. The revision of counting from 1 to 100 in Hindi and English and the descriptive English alphabets was also done as routine.
The class ended with the distribution of Chips, chocolates and biscuits among all children. Officers of the club Mr. Arif Hussain and Vikas Babu effectively coordinate the activity.